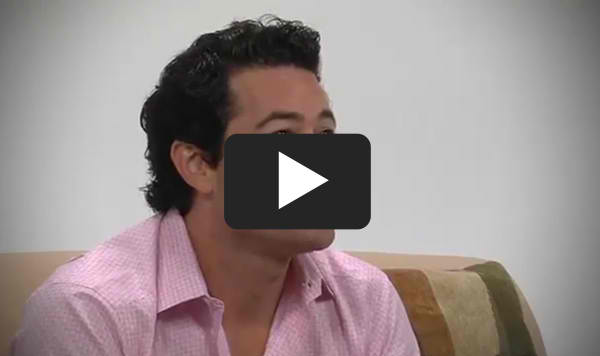 WELLINGTON (CBS12) — The Bubbles and Bouquets charity event will be held in Wellington this weekend.
It'll feature a floral arrangement contest between five local couples, including CBS12 anchor John Discepolo and his wife, Shay.
WELLINGTON, Fla. — It's hard to imagine ever wanting a break from the beach, but when visiting Palm Beach County it can happen.
The Sun Sentinel's Top Workplace Professionals award program recognized individuals (professionals under 45) who have a commitment to excellence and a dedication to become future business leaders of South Florida.
WELLINGTON — No one needed to ask Who's the Boss at the International Polo Club Palm Beach this weekend, because the answer was obvious: The never-aging Tony Danza!
The former Taxi-star is in the area, living it up Palm Beach style while he fulfills his two-week engagement as a cabaret singer at The Colony Hotel's Royal Room!
WELLINGTON — Vanilla Ice is a local cool guy, so you know the party at the International Polo Club Palm Beach had to be happening when Ice showed up to chill!
Wellington's own Robert Van Winkle of Ice Ice Baby fame rolled up in his Rolls Royce with his entourage and joined the brunch crowd at polo, hanging out in the Coco Polo Lounge and taking pictures with fans.
WELLINGTON — Heavy rains soaked the fields and cancelled polo play at the International Polo Club Palm Beach Sunday, but spirits weren't dampened one bit!
Revelers stayed on to brunch, be merry and see all the new things the club has in store for the 2016 season.
The Winter Equestrian Festival is the largest  and longest running circuit in horse sports., a 12 week show jumping competition for hunters, jumpers and equitation  held annually from January through March.
Every spring, we head out to Wellington <fun fact: our hometown!> to enjoy a polo match on a sunny Sunday afternoon. The International Polo Club is the finest polo facility in the nation, and each year it only gets better and better. The Pavilion is where you can find us enjoying their famous Sunday Brunch, and on this particular day, the event was hosted by one of our favorite fashion brands, Lilly Pulitzer. The polo style was extra fab that day, as well as lots of bubbles, horses and fun with friends. Scroll down for a sneak peek at the best people watching in town and also see a few of our favoriteLilly Pulitzer spring pieces. But don't just take our word for it – come on out and experience #IPCsundayPolo for yourself this season!
The Salvation Tree School brings the sights, sounds and flavors of opulent India to Wellington, Florida, each winter season for one special night and one special purpose.
Salvation Tree founders Laurie and Timmy Sharma. On Tuesday, March 1, the Salvation Tree School hosted the third annual India Night at the International Polo Club (IPC), dedicated to raising funds and awareness for the life-changing school in New Delhi, India.
The entrance of the International Polo Club Palm Beach is a palm-lined drive that leads o some of the most carefully manicured polo fields in the world.
The 1968 vintage Beerstream trailer made its debut at the International Polo Club at Palm Beach in 2016 and now its a welcoming mainstay at IPC Sunday Brunch.
This year for the second time, I attend a Polo Match at the International Polo Club in Wellington, Florida. It is something that I would like to do more than annually and will be visiting at least twice this year since I just found out about the opening of the Kids Fun Zone, Sponsored by the Jupiter Medical Center at the International Polo Club.
As if the International Polo Club Social Scene wasn't seductive enough with the overflowing glasses of champagne, chic and colorful fashion flooding the field during the divot stomp, and the talented players and horses…a new attraction just rolled up. This time in the shape of a luxury 1964 vintage, red double-decker bus, officially known as the Coco Polo Lounge.
With high-end horses and thoroughbred cars, the International Polo Club of Palm Beach launched its 2016 winter season Sunday, marking the start of 17 weeks of equestrian sport.
The Veuve Clicquot Airstream Lounge at The Pavilion presents a fresh alternative to the veranda champagne brunch and polo package offered every Sunday at the International Polo Club.
——–
Celebrate the start of the winter season at the "Palm Beach Winter Open." The festival, which takes place Nov. 16 at 6:30 p.m., is a community initiative designed to usher in the season and to promote goodwill, community and fun times throughout Palm Beach County.
Aaron Menitoff of Aaron's Catering, official caterer at IPC, guided us through the artistic feast that occurs every Sunday afternoon during the four month polo season.
The Sunday brunch at International Polo Club Pavilion has become the place to indulge, mingle and luxuriously take in a game of polo. "We try to feature 80 different buffet items with six rotating action stations weekly," said International Polo Club Catering CEO Aaron Menitoff. From a handmade burrata and mozzarella station to a homemade […]
Celebrate the 2015 Winners. Join Sun Sentinel for our Annual Top Workplace Professionals awards ceremony.
Guest at any affair associated with Aaron's Catering are in a surprise. One of the largest offsite caterers in Palm Beach Country, Aaron's Catering pride itself on "action stations" that include hanging buffets, where dors d'ouvres dangle in mid-air, and water buffets, where desserts flow down a river.
The Ultimate Men's gift guide; Styles, Gadgets, Games, Grills and more…
THOUGH THERE IS ALWAYS PRESSURE WITH A wedding to get every detail right, the best are often those that don't. It can be hard to make so many choices about things like napkins and music while fully grasping the deeper meaning of the day. A wedding can symbolize something different for each person, from the […]
Article Source: FLORIDAWEEKLY.COM BEST MARINA TO DOCK YOUR BOAT IN FLORIDA >> Loggerhead Marina If you dock at one of the 12 Loggerhead Marina locations throughout Florida, you can expect facilities that maintain the highest standards of operation. At Loggerhead Marina, you will find unique amenities, benefits, and a club-like atmosphere that set them apart from […]
Article Source: JUSTLUXE.COM Polo season in Palm Beach is even more chic than usual this season thanks to Veuve Clicquot. This year the famed French Champagne house has introduced the Veuve Clicquot Airstream lounge, an ultra-stylish venue on wheels. The lounge, decorated in Veuve's signature mandarin orange, will be open during the Sunday matches […]
Over the past 11 years while some of the world's best polo players compete on the field at the International Polo Club Palm Beach something else has been getting the attention of spectators – Sunday Brunch at The Pavilion. "The brunch has become a destination onto itself over the past 11 years," International Polo Club […]