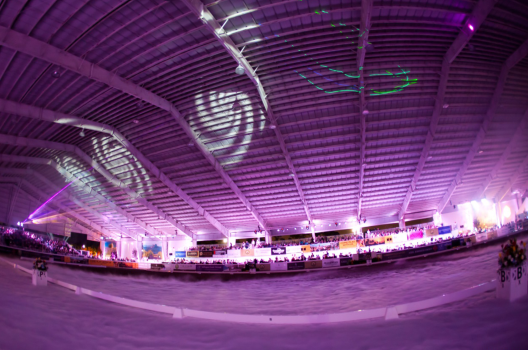 The sound, lighting and visual elements of your event should have a big impact on your guest experience not on your budget! From years of producing events, we have learned what it takes to create the right visual and sound impact for your audience, décor, venue, and communication style. Audio – visual equipment with Full Professional Support Services are selected, delivered, set-up, technician-supported during your event and removed. We specialize in affordable A/V packages integrated with your décor for weddings, charity galas, corporate meetings, and equestrian events. Our equipment rentals include:
PRESENTATIONS




LIGHTING PLUS SPECIAL EFFECTS
Up-lighting – Pinspots
Dazzling Tri- Color Dance Lights – Cosmos
Ambient Lights – Chromocore Color Blasts
Spotlights/ Highlights – Par Cans
Dance Lights / Up-Lights – Tri-Color LED
Indoor/ Outdoor Ambient Light – String Lights
Outdoor / Plant Lights – Ground Lights
Custom Logo/Design Projection – Gobos
Light Elevation – Trusses
Remote Control – Wireless Tri-color
Dance Extra – Bubble Machine
Dance Light Fog – Haze Lights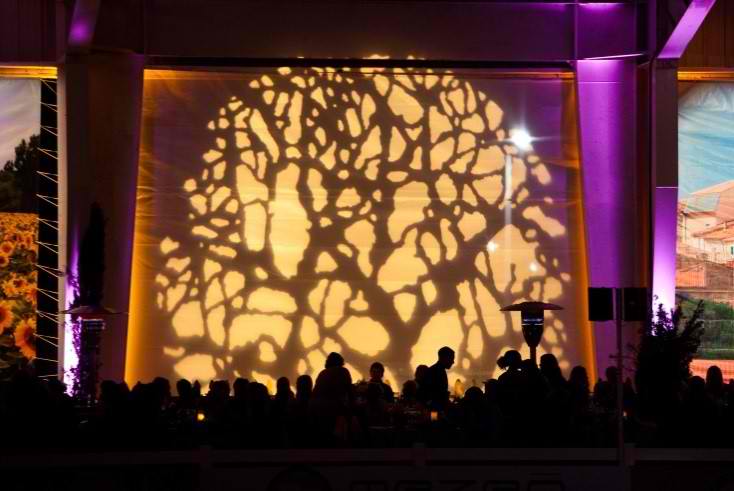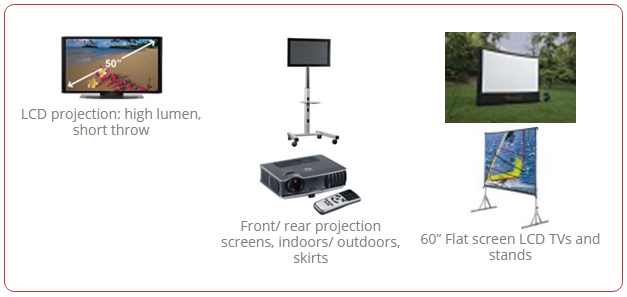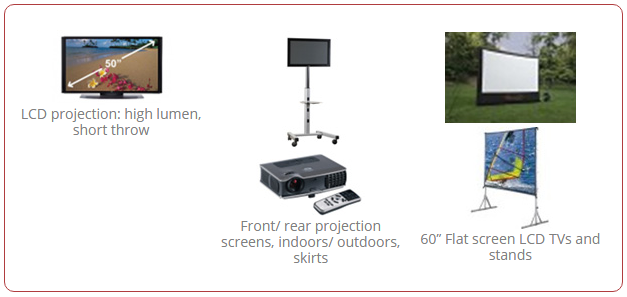 SERVICE & PACKAGES
Computer and DVD controlled electronics
A/V Technician Package:

Round trip delivery, set-up, on-site production,
THEATER PODS

We feature "custom entertainment clusters."
Intimate groupings of comfortable lounge seating and cocktail tables complete with integrated décor including viewing screens, sound, and lighting. Ideal for VIPS and good friends to enjoy fabulous food and beverage in a relaxed setting.