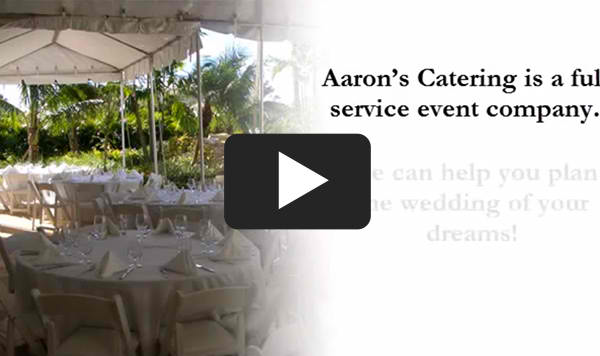 South Florida is one of the most popular US destinations for weddings. Why not join your family and friends in a celebration that lasts all weekend long? What better way to say thank you for coming all this way for our special day? You get to party with them for 3 days and we do all the work! We are big enough to meet all your needs but small enough to care. Engage us to provide you with a weekend free from the stress and complexity of managing and coordinating numerous unrelated suppliers.
THE REHEARSAL DINNER
Start off with a fun filled casual Friday Rehearsal dinner bash at one of our venues known for a Florida brand of enjoyment. Enjoy a round of golf and burgers at the club, a clam bake at the beach or…how about a fire roasted menu in an outdoor setting or a 50's sox hop at Ragtops? We can bring the music, mic and beer but your guest will have to bring the toasts!
THE WEDDING
Then your big day everyone has been waiting for. Choose from over a dozen venues in a variety of locations convenient to all the major highways. Your guests will not have to travel far from their hotel. Visit our wedding portfolio and get ready to delight and impress your guests with classic elegance, ethnic infused with family traditions, Island Caribbean with a water view, or South Beach cool minimalist. We will be with you every step of the way to pull together the perfect menu, décor, staffing, and entertainment to produce the wedding you envision within the budget you control.
THE SEND OFF
Don't forget the morning after the night before! Say your good-byes and thank-yous with a lovely brunch at your home or at another of our many relaxed venues. Typically open-house style, present them with a tasty buffet filled with a homemade pastry basket, a made to order omelet or crepe station, fresh tropical fruit, a whole poached salmon and plenty of hot coffee!