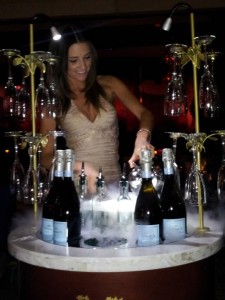 Once you have settled on a date for your big party or social gathering, the next step you need to consider is looking for party venues in Wellington. Here are some factors you should consider to score a venue for your event of a lifetime.
Cost
If you are on a tight budget, the cost of renting out the venue might be something you should look closely into. You can try to negotiate, but also see to it that you are being reasonable with the price. Consider the inclusions, the amenities included, and the cost the come with the packages. Also, keep the rules of the venue in mind so as to avoid additional charges.
Ambiance
Especially if the event you are organizing is a wedding, say for example wedding venues in Palm Beach, Florida, the ambiance is an important factor to consider when picking a place for the event. Does the style and architecture of the place go well with the theme you're going for? The more your ambiance matches your preferences, the less likely it is that you'll feel the need to make up for it using decorations, which means less cost.
Amenities
As mentioned earlier, it is important to ask about the inclusions you can avail when reserving the venue, so you'll know what you need to bring or outsource. Do they have audio-visual equipment you can use? Do they have tables, chairs, and linens in the color that goes with your theme? Do they provide catering? Venues usually offer packages that you can avail at a reasonable price so you can cross out a lot of things out in your list of things to worry about.
Minimum and Maximum Capacity
Another important factor to consider is to make sure that the venue will be able to accommodate your guests. And if you are not yet sure about the final number of attendees, it is better to look for a venue that can cater your target number with a few allowances in case your guests bring unannounced plus ones.
May it be that you're in search for party venues in Wellington or wedding venues is Palm Beach, Florida, it is always nice to look for a place you see yourself enjoying in and just living the moment; enjoying the event the way it's supposed to be.