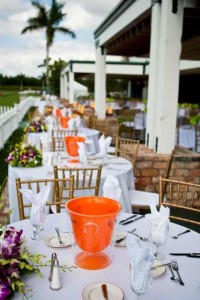 In planning a wedding, the location of the wedding is one of the most important details you and your planner should look into. If you are looking for the best west palm beach wedding venue for your special day, here are some tips for you to be able to exchange vows in a perfect backdrop you could ever imagine.
Immediately check the availability
If you and your significant other are planning to get married during peak season, or in a venue that is most likely to be fully booked most of the time, it is important to plan and decide ahead. Before going to check out the places in person, be sure to check for availability of the venue for your target wedding date first. If the date is available, set an appointment for a tour of the venue and so that you can ask about the amenities the venue has to offer. If you have already been to the venue before, maybe as a guest of a wedding or a social gathering, and you are certain that you really want to be married in that venue, immediately process the reservation for the venue before someone beats you to it.
Full-service vs not full service
There are a lot of venues with catering palm beach is offering to couples who want to get married there. Once you have decided on a venue, check in with the venue if they are offering full service or not. Full-service wedding venue offers everything you will need from chairs, table, to catering services while non-full service venues only offer the space. It will be up to you to fill the venue up. It might also save you the hassle to check out their catering services and do a taste test. After all, hitting two birds with one stone is better- you can cross the venue and the food problem out of your long wedding checklist.
When looking for the best west palm beach wedding venues, what matters most is looking for a place that will always bring a smile to your face every time you think about one of your most prized memory with your loved one. With the right ambiance, right venue, and right people, it'll be guaranteed that your wedding will be a dream come true.