Now that you and your significant other have decided to take your relationship to another level in the form of marriage, the next step is deciding whether you are going to hire a wedding planner or do the planner yourself, which can be a very tedious task. If you're new to the world of catering, venue scouting, and flower arrangements, you are less likely to experience a lot of pressure and stress, and no bride needs that. So what do you need? You need the best wedding and event planners in Wellington. Here are four characteristics that your wedding planner should possess to help you in making your big day a success.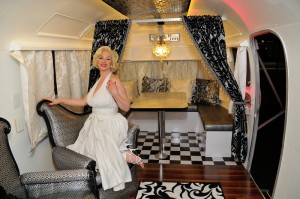 Professional
Being professional at all times can be crucial for wedding planners in West Palm Beach. Since no two weddings are the same, wedding planners should always anticipate emergencies may it be theirs or their client. The wedding planner should be able to separate his or her personal life with work.
Passionate
Of course, in every profession, it's very important that you hire one who is passionate about what he or she does. This is important because in case something goes wrong, a passionate person won't back down on the challenge and instead, will try his or her best to try to turn things around.
Organized
Since the main reason you're getting a planner is to have someone who's great at planning, the person you work with should be someone who's organized and has a certain flow of doing things. Wedding planners should be able to keep track of client and third party appointments with a notebook or anything that could help him remember things. Your wedding planner should also be punctual and the first to arrive to look over the situation and fix any problems as soon as it occurs.
Creative
A great wedding planner should have unique ideas and surprises under his or her sleeves to help you make your wedding as unique and as memorable as possible.
Wedding planners are meant to be an asset and not a headache. In choosing the best wedding planners in west palm beach, always consider these four traits and of course, choose the one you can get along with. After all, the wedding preparations should also be a fun experience and not a stressful one.